There is no better way than reading something to actually understand and in the case of fiction, you just cannot make your perception without gooing through the work yourself. However, reviews like mine sometimes help a lot (being smug ;). I have just finished Rafflesia – The Banished Princess and the book took me around 10 days to finish. The narrative was a little slow but the story was quite awesome and I like this kind of stuff where you can actually involve yourself with the development of the plot and the novel eventually. Rafflesia, the flower, is nowhere to be found in the novel nor the princess which author has promised us except in a play. However, what you find is no way lesser than the happiness of finding a princess – a helpless prince who is fighting all the odds to understand what's his true destination might be… you will just love the character Gautam has created. Appu is one of those fictional characters who appear in fiction only rarely and that Gautam has done in Rafflesia – The Banished Princess.
The story is not about a princess and some monsters. It's just about a person who is fighting hard for his survival in the world and his name is Appu. He is doing all his possible bit to stay up and running but circumstances aren't favouring him either and he falls. There is a friend to him named Rahul who supports him and keeps him floating in the dense river called life. Most of the things in this novel are like abstract tales which attract you and keep your reading senses intact. The book is set up in different locations and everywhere, we get to know Appu a little better and better with time.
The blurb of the book rightly marks it as a fiction 'which travels through India to Holland'. And also, Rafflesia – The Banished Princess is a story of love and loss… in the truest sense and then what follows…
Critically examining, the book is a slow moving fiction which is destined to move slowly because the author wants us to know the plight of Appu, the protagonist and the man behind the mask. Without a clear guilt, maybe like a Shakespearean heroine Cordelia, Appu has to face the hardships and punishment by time and circumstances. The character very clearly draws pathos out of the readers' experience and delivers them a great read. The book visualises a very different kind of theme and which cannot be bracketed within a certain framework as most of other fictions might be done. This is one thing which makes Rafflesia – The Banished Princess even better a read. For every new read, the book throws up something different and that's what a reader demands from a book!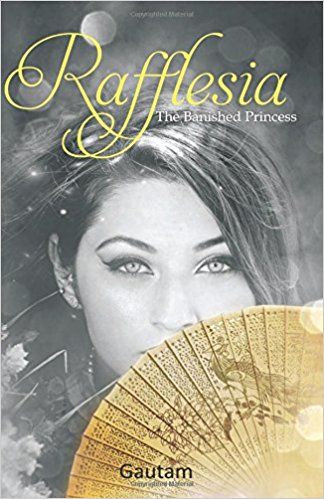 Review by Ravi Kumar
Rafflesia - The Banished Princess
Summary
An amazing fiction for every kind of readers and I am sure they will love it!