The books that become bestsellers in India are exceptionally amazing. The titles have to be a mix-bag, a bag that contains everything that readers want to read and relish. Take a look at the recent bestselling titles on Amazon website and you will not be surprised that books which offer unique stories, versatile plots, distinct characters and after all, the pure reading pleasure, are on the list. Is that some clue for authors? Maybe yes!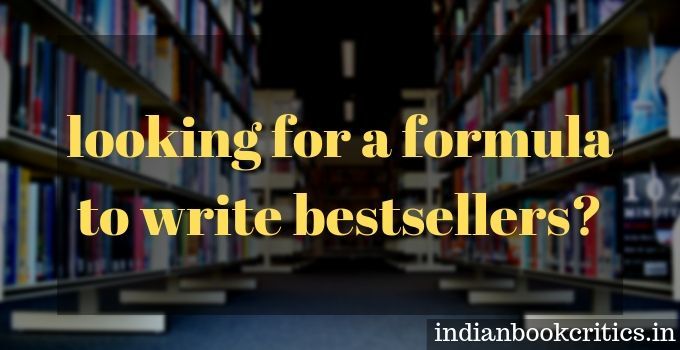 If the above-mentioned details about Indian book lovers' choices explain something to you, you will better be knowing that there are a few common authors who feature on all the lists of best authors that we might think of making. For example, the best romantic novelists of India and the best crime thriller authors of India, both the lists will have Chetan Bhagat. Chetan Bhagat is someone who has magnified the thresholds for the readers as well as the aspirant authors who want to make it to the biggest stage in Indian contemporary writing. Today is the age of hybrids and smart almost in any walk of life. An employee with multi-talent is prefered over an employee with average skills in two or three domains. So, why would the readers be forced to read a book that offers monotony?
It's natural to demand books that may fit somewhere in the intersection of different sets – thriller, romance, spiritual, contemporary and a shallow glimpse of traditional writing – and that will be the choice that a young reader of the day who understands fiction would make. This choice-making thesis may have risen after a few authors have begun to offer hybrid fiction to the readers. And mark it as a reason that most of the newcomers with a traditional system of perceiving Indian writing do not become very successful. They still live in the age-old conundrum that this might be useful and that might be harmful, and this dwindling makes them completely ignore that a little bit of everything is the thing that a reader would rejoice today!
Looking to Self-Publish your book? Visit Self-publishing network today
So, our question, the rudimental one, is – what does make a best-seller book today? Does anyone have the answer to it? An award can make an author in the oblivion overnight fame. A case against an author can make him or her an international celebrity instantly. A ban on a book can land the author in a foreign land with success, fame and too much wealth… however, what is the basic thing that makes a bestseller in the normal terms today? Well, that is getting into the groove with the readers and one can do it by correctly judging the taste of the reading audience in contemporary times. And at times – the theories we make land on their heads subverting every notion and bringing out the fact that we can never be sure of something that's bound to be uncertain!
All the best, authors!
Cheers, readers!
by Radhika for Indian Book Critics