"Auuchh! The casting couch
On this couch the industry girls will slouch
Ahh! To get work no doubt you will have to get on the couch
The industry girls they will weep
To get a role they will have to sleep."
Well, the collection of poems titled I am in Love Now I Can't Get it Up is a collection that contains the madness, the calmness and the emotions of the poet and author Anuj Tikku. He has written in Hindi, in English and also in a mix of these two languages. The lines that I have quoted above begin the poem entitled 'Auch… the casting couch' and the poem is filled with realism.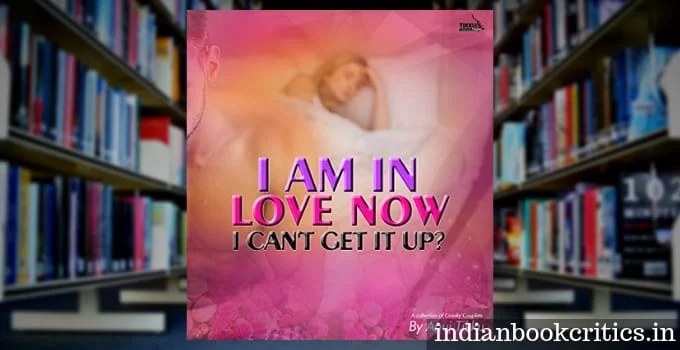 Likewise, many poems by Anuj directly come in a raw form – the thoughts of the poet directly coming to the paper without being filtered by any polish – either of the words or by order of words. There are also short stories in the collection and the one among them titled The Clown is a very good story. I am sure the readers will enjoy and appreciate that.
However, let me advise the readers of Indian Book Critics that the poems might be age-oriented. Yes, some poems use language that might not be advised to be read by people less than 18. Poems like 'My English Maim' and 'Anupriya ka Piya' are romantic in nature but also appropriate for adults only.
Poems like Bal ki Khaal and Om are 'yathartha' but said rather candidly. Anuj has this one feature of saying what he thinks by just saying it rather than making it further complicated for his readers. Shunyata is also a poem that will relate to the readers' thoughts directly.
However, overall, the collection I am in Love Now I Can't Get it Up is a web of ideas that the poet & author Anuj has weaved without any planning, maybe intentionally. This is what makes the collection stand out and one may like it too. I will advise this book to be read by the readers who like reading different and 'new'.
Buy the book from Amazon – click here to get a copy
review by Gaurav Shashi
I am in Love I can't Get it Up Now
Indian Book Critics' Rating
Summary
A one-time collection of poems and stories in Hindi and English… ideas are there but presented raw to the readers… some poems are adult and most are realistic.