Anita Krishan is a contemporary Indian novelist writing in English. Without confusing the reading audience here, we would like to point out that Anita Krishan is not a typical fiction writer or in the same league with the popular ones for their entertaining and amusing pieces of literature. Her fiction is serious and meaningful as well as literary at the same time. She has authored many books and prominent among them are Despite Stolen Dreams (2017), Tears of Jhelum (2014), The Burning Orchard (2009), and Fluffy and Me (2016). Her writings have been praised by prominent Indian figures as well as liked by the readers of her book.
Personal:
Anita Krishan was born in Shimla in 1955 and spent her early part of life there. She graduated and post graduated in English Literature and began teaching literature to the college students which went on for many years. In the tenure as a literature professor, Anita has helped many students in understanding the vividness that literature offers or what she calls 'mysteries of the narrative'. She works these days as a senior contributor to The Indian Economist offering her opinions on various national and international issues.
Writing:
Anita Krishan has been a writer for long. However, she began her career in professional writing rather late. She has been writing poems, short stories and also directed plays. She began novel writing in the later part of the first decade in the 21st century and since then, her writing style is being liked and appreciated by the readers as well as the serious fiction lovers.
Writing Style:
To Anita, writing means a lot. In her words:
"For me writing is a passion; means of expressing my thoughts, beliefs, concepts, feelings, emotions . . . my words that will linger on long after me."
This is a passionate statement on writing that clearly tells that how much attention Anita offers to her fictional creations. She tries to forge her thoughts in such a way that they find perfect vessels in the form of characters or events or something abstract. Unlike most of the authors of this generation, who choose to write on rather smoother themes and topics, Anita Krishan looks for the topics those matter to the public, however smooth or unpleasant, and she writes the same. He latest book, Despite Stolen Dreams, is a perfect example of the same.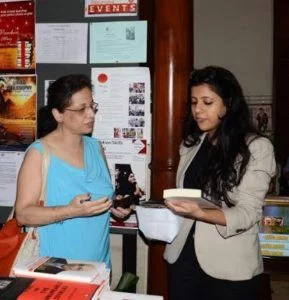 Opinions on Literature of the day:
Rather a frank conveyer of thoughts and her personal opinions, Anita Krishan has a clear vision of the contemporary Indian literature. She tells:
"Many Indian writers are already at par with the world literature. Authors like Salman Rushdie, Amitav Ghosh, Vikram Seth, Ruskin Bond, Jhumpa Lahiri have already made their mark. Sadly, a lot of contemporary books, that are today the best sellers in India are the chicklet books, Mills and Boons kind of love stories with sexual explicit. Serious literature, though the need of the hour, is hard to sell!"
Read her books:
You can buy her books from the links below: