Shaji A Joseph, better known by the name S A Joseph, is a poet based in Kerala, India. He has been writing poetry for very long now. Moreover, S A Joseph has also plenty of experience working in the profiles eduction management and director of reputed educational institutions in Kerala. His poetry has been developing over time and the recent form in which his poetry has been served to the readers is An Apology for Shakespeare – a defence of poetry in the language of poetry itself. This book features the poetry which has a certain class attached to it as well as which certainly elevates from the base on which poetry of the casual day wanders these days.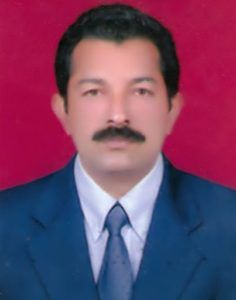 The poetry of S A Joseph is bold and courageous, as the critic and a poet himself, Alok Mishra has pointed out. And when he says something, it has a certain value because Alok Mishra is one of the well-known book critics in India today. Alok writes:
"What I have particularly liked in the poetry of S A Joseph is his boldness and courage to call out the truth and make it stand in the witness box without any drop of fear-sweat on his forehead."
It is to be witnessed when a reader goes through his book and finds his poems enticing, pleasing and a the same time asking us to ponder. This is the real pandemonium a poet could create in the minds of the readers and the greater the pandemonium the greater the poet's poetry is to be supposed.
S A Joseph's poetry is at its best when he is asking questions of God himself and then also of the world. Majorly lamenting the loss of the art of poetry in the pursuit of the materialistic world, the poet also expresses his surprise and awe for the ways of the world in general.
"Birds sing, Animals feed
Plants grow, waters run
No change in the Universal set up!
While some men only
Struggle on behalf of God."
Indeed, seeing these lines, one can easily understand the depth that the poetry of S A Joseph possesses. He has a lot to offer and he has written many wonderful poems in his collection An Apology for Shakespeare.
Personally, Shaji A Joseph is inspired by his Guru Nitya Chaitanya Yati. His Guru was himself a great poet and scholar. It was he who inspired the poet S A Joseph to compose something in the defence of poetry in this modern age. Inspired by his teachings, he composed An Apology for Shakespeare.
To conclude, the poet has many more to come now. It is just the beginning of his lively and mature poetry and we hope seeing more and more from him in the coming future.