I also slept with Rashmi Verma is a novel written by an Indian author under the pseudonym Love Thon. And I believe that the novel has been published in haste (which might have occurred in the excitement of publishing something as exciting as this) because you will see the cover image and a dedication page and then, the novel just begins! Nevertheless, the novel has been written with a very careful fragmentation of the campus life filled with excitement, actions, drama and also emotions. While the other guys in that hostel of a management college claim to have been intimate with Rashmi Verma, the protagonist, a certain Motu, who happens to be our narrator, feels to be in emotional love with Rashmi rather than a physical love that peeps time to time from his actions and conversations.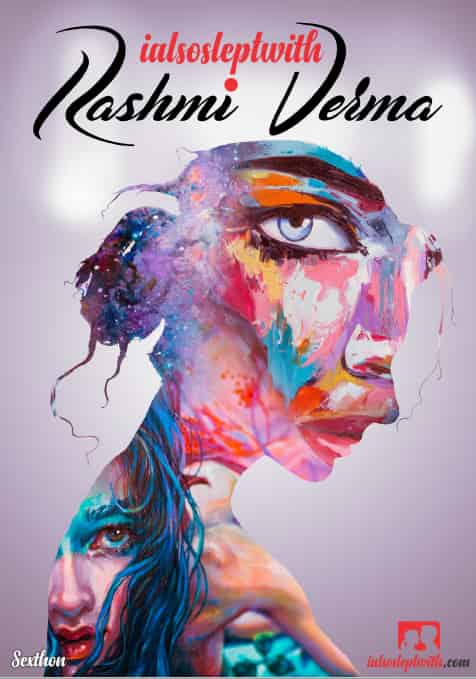 "She would clap and scream in sheer excitement and joy and say "F**k her, f**k her, just f**k her." At this cue, I would try to kiss and grope Rashmi. All the while, Jayshree would be egging me on and saying "F**k her, f**k her."
Well, there are instances like this, way too much, in the novel and a reader who readers erotic fiction would certainly understand that there is something that needs to be there… and this campus novel banks on a girl of lofty ideas about having sex with many boys and chasing them to their rooms with her 'kiss-threats'. This seems just an antithesis to the genre of erotica because here, instead of a boy, a girl takes the charge and she leads the scene in the sexual playground.
"She was short in height but was buxom with heavy hips ever so enticing. She strode in confidence of her sex appeal and vigour. This woman was intelligent, funny, witty yet lonely, aloof, tormented and humiliated. She had all these qualities and more."
I also slept with Rashmi Verma (well, the title seems enticing as well as too limited) by Love Thon is all about campus life – fun, weeds and sex. Though the novel takes a few emotional turns with the introduction of Motu's emotions for Rashmi, it goes on at a pace the modern readers would like reading erotica. However, the resources are limited and the novel never goes out of the hostel compound. Moreover, toward the end, the novel takes a different turn altogether and that washes away a lot of dirt from the mirror and a reader can see the actual image.
Just to end, the novel is light and casual and certainly limited to be read by young readers or the readers who really love reading erotic romance and campus novels. Except for pure fun and sex, you will seldom find something other than the conclusion that is powerful. And that suits well to this novel because it keeps light throughout and readers can finish it within hours. You can buy the novel by Love Thon from Amazon:
Buy the novel – click here to buy
review by Naman for Indian Book Critics
I also slept with Rashmi Verma
Indian Book Critics' Rating
Summary
If you love reading erotic novels, you can certainly enjoy this piece… you will love the pace and also the vibrant first-person narrative mixing emotions with desire for love… weed, sex, erotica… light campus read!