Indian English literature is a chaotic battlefield where many warriors with pen have stood to the occasion and put their ink on the altar. However, in the recent period, many Indian authors seem to have forgotten the basic rule of literature that it is meant to be creative but also productive. Many of them are engaged in useless productions that are ephemeral and of no value at all. If you have guessed already who are those, I don't need to indulge further. I will come to the point straight away. I am here with a list, a mixed bag offering, which is made of the authors from the past and the present, authors of various nature and productivity but with one common thing among them that they are all very much readable, appreciable and not at all predictable. So, are you ready to know about the Indian authors we recommend for May 2020? Here you go!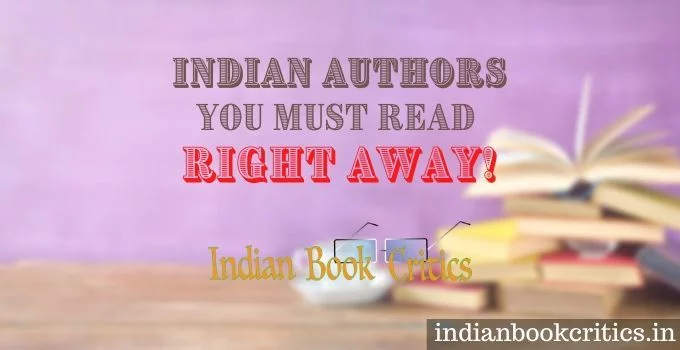 Ashwin Sanghi: Ranks amongst highest best-selling English authors of India in the fiction-thriller genre, Ashwin Sanghi is also recognised as Indian Dan Brown for his books The Rozabal Line (debut novel of Sanghi) and The Krishna Key. Most of his books are based on mythological and theological themes and often exhibits the contemporary side of history. Sanghi has also co-authored two books – Private Delhi and Private India – with James Patterson. His debut book was originally self-published in 2007 under his anagram-pseudonym—Shawn Haigins. He is also a winner of Crossword Popular choice Award for Chanakya's Chant. You can read Ashwin Sanghi any day to amuse yourself, excite yourself and give yourself some fictional ecstasy. 
Anita Nair: How can the list of Indian writers in the English language be completed without her? Well, there are many ways to do it and many book critics can do it as well. However, Anita Nair is a critically acclaimed Indian writer, largely known for her famous novels The Better Man and Ladies Coupe. Her writings are majorly indigenous and mirror Indian society and its condition which tend to become feminist that she does not acknowledge. With tremendous depth in narration, her books create an illusory bridge between self-actualization and family responsibilities of individuals. Her books have been translated into more than 21 languages around the world. She is a writer of different genre like – novels, poetry, prose, plays, articles, essays, travelogues, non-fiction and thrice shortlisted for Booker's Prize.
Sameen Rashid Khan: Well, she may certainly confuse many readers on Indian Book Critics' website. Why is she here? If you ask so, you need to read any of her three published books and you will instantly realise what Sameen has done with fiction in all the forms – poetry, short stories and novel… Sameen Rashid Khan is an emerging author who has experimented, established and executed her ideas to various levels in a short span of her writing career. Her book, Aftermath: A Suicide Story, has been one of the wonderful debuts in recent times. Her short story collection, A for Ambiguity is one of a kind as it offers only 5 but all ambiguous stories for the readers to take their interpretations home. Her latest book is Mostly Me, a collection of poems. 
Kiran Desai: Kiran Desai, daughter of renowned Indian novelist – Anita Desai, is an innate storyteller. Known as an author of contemporary age, Kiran experiments with varied forms of narrative techniques in fiction and beautifully incorporate them in her work. Her novels have been magnificently succeeded in depicting, with insight and empathy, contemporary issues like globalization, multiculturalism, economic inequality and fundamentalism. The Inheritance of Loss – her second book – got Kiran number of awards including Man Bookers Prize and National Book Critics Circle Fiction Award. Her writings are highly regarded and praised by readers as well as by critics.
Paramhansa Yogananda: Widely regarded as the father of Yoga in the West, Paramhansa Yogananda was a gifted orator, a great Instructor and an eminent spiritual figure of modern India. He is the author of the spiritual classic, Autobiography of a Yogi. His writing primarily emphases on the role of yoga and meditation in the spiritual and physical well-being of human being and also guides the path of self-realization. To promote his ideology and spiritual enlightenment of individual, he has written a number books like – Kriya Yoga – Art of Super Realization, Songs of the Soul, Whispers of Eternity, Where is the Light: Insight and Inspiration for Meeting Life's challenges and many more. He had run many spiritual campaigns and founded the Self Realisation Fellowship. 
Lakshmi Raj Sharma: Indian English fiction has entered into a phase where everyone is busy in individual isolation and creating literary works which are mostly sans anything called literary. In such conditions, obviously critical for the growth of Indian English literature, Lakshmi Raj Sharma has emerged as an author, in the past decade, who has tried on his own to contribute literary writings charged with seriousness and realism. His debut novel, The Tailor's Needle, has been widely praised for its depiction of Indian society in a historical context. His short stories collections like The English World and Other Stories and Marriages are Made in India, a recent novella by him captures the most intriguing theme in the contemporary literature – inter-religion love affair. Saba & Nisha: A Love Story is a very exciting romantic thriller set in Allahabad. The author is currently working on his novel Emancipation. 
Sadhguru: Padam Vibhushan awardee Jaggi Vasudev, universally known as Sadhguru, is a multifaceted personality. Along with being a spiritual master, he is a yogi, mystic, philanthropist, motivational speaker and an author. He has written many books and his writings centre on the spiritual well-being of humankind and importance and preservation of nature. Founder of the Isha Foundation, Sadguru and his organization are actively indulged in offering teachings of yoga globally and varied social and community development activities. His many books have become a bestseller and his latest one is on Death. You can read his books any day to find yourself in an altogether different world of learning and realisation. 
Are you ready to read all or some of these authors listed above? You can go to Amazon India website and buy the books in Kindle format and make your lockdown phase exciting and enlightening as well. Click the link below to go to Amazon book section directly and explore the books by these deserving writers: 
Click to go to Amazon India Book Section 
Article by Nidhi Parikh for Indian Book Critics