Ashvamegh Publication has begun its operation in the field of self-publishing. Launched in September 2019, Ashvamegh has become the latest entrant in the arena of publishing houses offering self-publishing services. However, from its website and as per the conversation with its co-founder's – Alok Mishra & Amit Mishra, Ashvamegh has different goals. After all, the brand new publishing house comes into existence after 4 years of experience in digital publishing and book marketing! What are the new concepts that Ashvamegh Publication is going to introduce? What new services are there for the authors who want to self-publish? What are the various deals that Ashvamegh offers?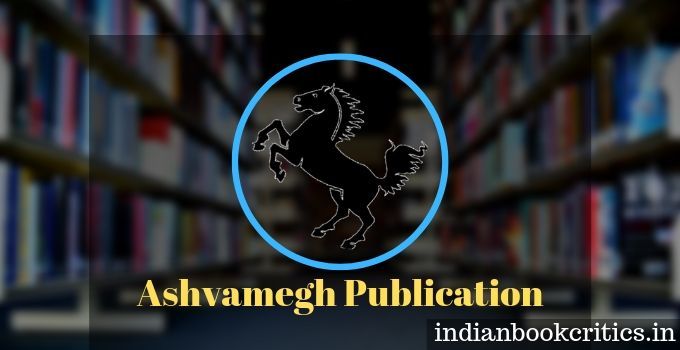 "Self-publishing, though the prefix tells too many stories, does not mean publishing anything without polishing the manuscript. What most of the authors easily miss with other publishers is editing. At Ashvamegh, every script gets a retouch!"
Said Amit Mishra, one of the two co-founders of Ashvamegh. He further added that with special features like professional editing and assured book marketing, Ashvamegh Publication will aim at becoming one of the best self-publishing companies in India. And it's a bare truth. Self-publishing houses in India mostly focus on publishing as many titles as they can without taking care of the content. While this might not affect the reputation of the publishers, it certainly makes things difficult for the authors. Any author goes to publishing houses with a faith that they will make his script better before finalising it for print; unfortunately, that does not happen here!
Ashvamegh has initially offered three publishing packages to the authors who wish to publish their books. It ranges from 30,000 Rs and goes to 1,51,000 Rs. What's interesting about the packages by Ashvamegh is that it comes pre-loaded with the marketing features like assured critical book reviews, author interviews, press-release features and much more. Moreover, Ashvamegh also offers the much-wanted feature of self-designing the budget. It means that authors can choose the services they need and create their own publishing budget and get it executed by the team of experts at Ashvamegh. This is something that is certainly new as per the standards of the Indian publishing industry. You get full control over your expenses.
"We have decided to keep the profits limited. We have established Ashvamegh Publication to help the aspiring authors in getting what they deserve – a book! We also ensure that any book we published is promoted and reaches the target readers."
Alok Mishra, the Co-founder, said when asked about the motivation behind this venture. Alok has been instrumental in the field of literature and he has established the internationally recognised literary magazine, Ashvamegh, back in 2015. He went on and established many other platforms like English Literature Education, mainly aimed at simplifying access to quality content for the students and enthusiasts in the field of English literature. Ashvamegh Publication is owned by the parent company, BookBoys Promotions. BookBoys is an established name in the field of book marketing and it has been operational for many years now. And it also ensures that marketing comes naturally embedded in the offerings of Ashvamegh Publications!
So, are you ready? Many of the authors keep engaging themselves with a rigid question – should I self-publish my book? Many authors have already signed up for Ashvamegh's ambitious journey. If you are also looking to get your book published, you can contact the publishing experts at Ashvamegh. They also offer peculiar services like low-cost publishing, rocket publishing in just 27 days and others. All the best with your self-publishing venture!
Rohit for Indian Book Critics